Ladurée à la folie!
Ladurée celebrates love with the "Ladurée à la folie" collection, paying homage to the "Daisy Petals game".
The red rose – an icon of lovers – plays the role of the daisy and its numerous petals have been decorated with the sweet words of love. This quirky vision of love and games was created by Stylist and Illustrator Marie-Victoire de Bascher.
Ladurée becomes a messenger of love with the delightful à la folie collection. Housed in a pretty keepsake gift box, each of the enclosed macarons reveals an ode to love, treating its recipient to a secret message.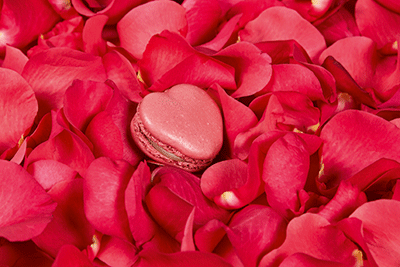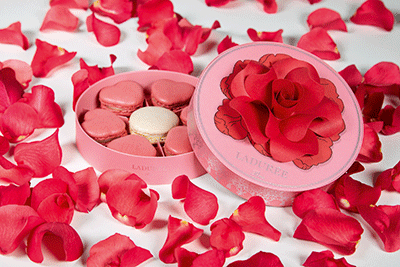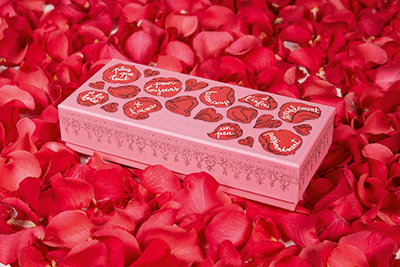 Claude Lévêque
Ladurée is pleased to announce its collaboration with Claude Lévêque, a major international artist, to sign an exclusive macaron that combines the power of chocolate with the subtlety of the peppery violet.
For this macaron, Claude Lévêque has created a purple and silver colouredgift box taken from inspiration of his neon artworks. Within his installations, the artist regularly uses neon to reproduce sentences, simple words or drawings in shaky and fragile writing.

Book a table with us today!
Book a table with us today!
Book your table online at Ladurée and experience fresh French food in our uniquely designed restaurants  
Ladurée's devoted fans come to our restaurants to taste the sumptuous, melt-in-your-mouth macarons, viennoiseries and pastries baked in the traditional Ladurée style. 
Ladurée is always growing and developing, and though its reputation was built on its macarons and sweet creations, its savoury dishes are also emblematic: omelettes, salads, finger sandwiches, vol-au-vents… each of these classic recipes has been rediscovered and reworked by our Executive Chef Jean Sevegnes. 
Just as with our sweet creations, our savoury food is conceived of as a reinterpretation of French gastronomy's most timeless dishes. The menu changes seasonally and offers simple and delicious cuisine. 
In just a few clicks, book now a dining experience in one of our two Ladurée restaurants: Harrods or Covent Garden. 
Ladurée Harrods : 
Indulge in an exclusive tea salon experience at Ladurée at the world-famous Harrods store. Dine in the stunning marble-clad dining room in view of the beautifully ordered cake counter, and select from a menu of elegant patisserie creations, savouries and Ladurée's famed pastel-hued macarons. 
Ladurée Covent Garden : 
Located at the iconic market building, the venue's pastel-hued interior is a popular draw, where guests can enjoy a menu of perfectly precise macarons, savouries and other elegant patisserie creations. 
To book a table at Ladurée, select the restaurant you wish to visit, your party size and the date and time you require. If there is no availability showing, please call directly the restaurants. If you wish to book a table for over 6 people, please call the Sales & Events team at +442089631193 or send an email to salesuk@laduree.com.

Click here to select your favorite restaurant and book your table ! 
We very much look forward to welcoming you at Ladurée.