A Scandinavian Christmas
This Christmas, Ladurée is inviting talented chefs and young, up-and-coming pâtissier from all over the world to breathe new life into the meticulous and exclusive art form of French pâtisserie.
This exciting opportunity is as much an invitation to learn new skills, as a journey of initiation into the different confectionery traditions around the globe. As part of the event Ladurée's President David Holder hopes to share the chefs' immense creativity and offer them a worldwide presence.
In a departure from traditional pâtisserie, this novel approach will see Ladurée break away from the conformity of creation and instead aim to elicit interaction and the sharing of new flavours, skills and high-quality ingredients. Ladurée will continue to excel at creating time-honoured favourites of French pâtisserie.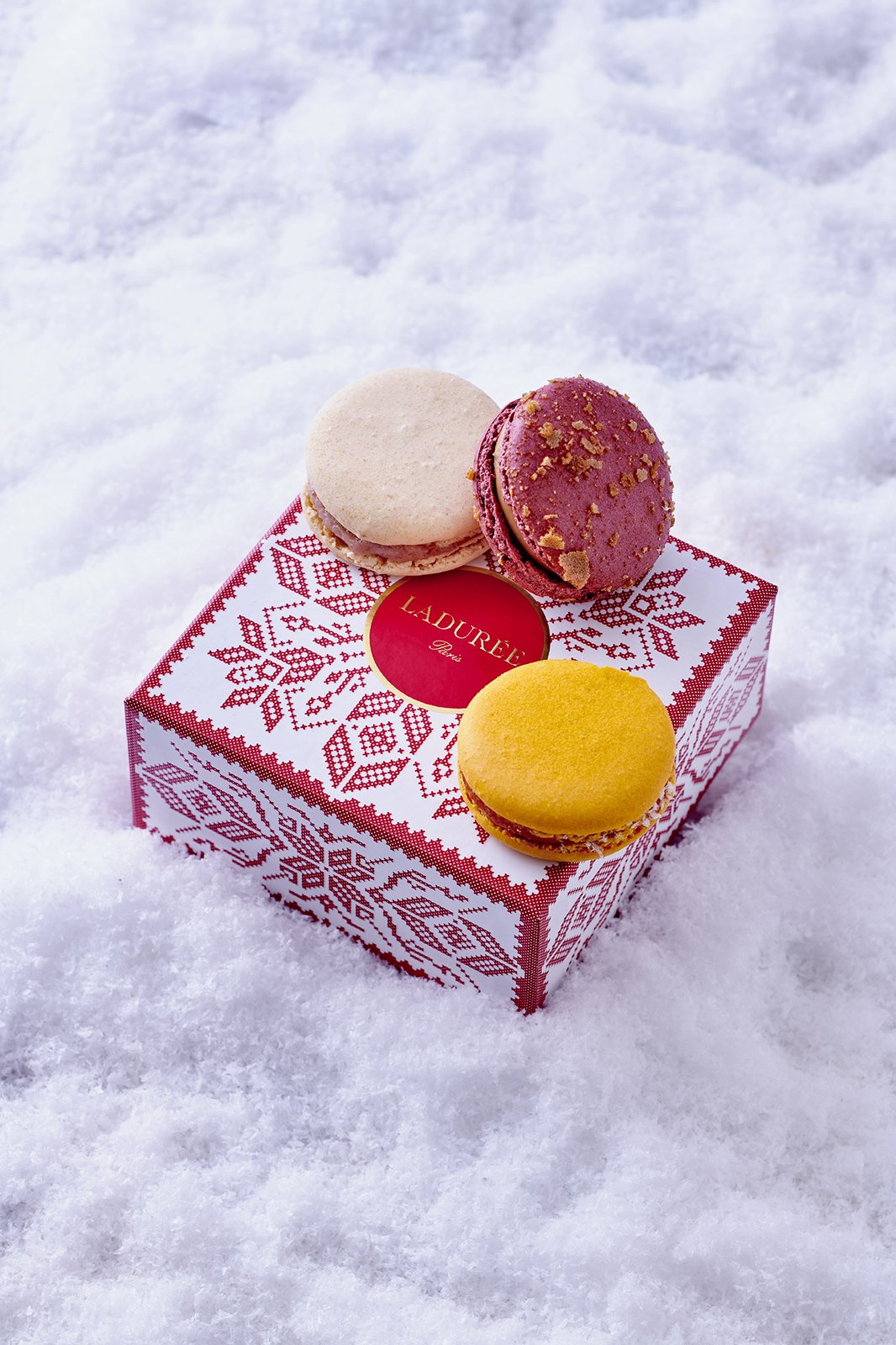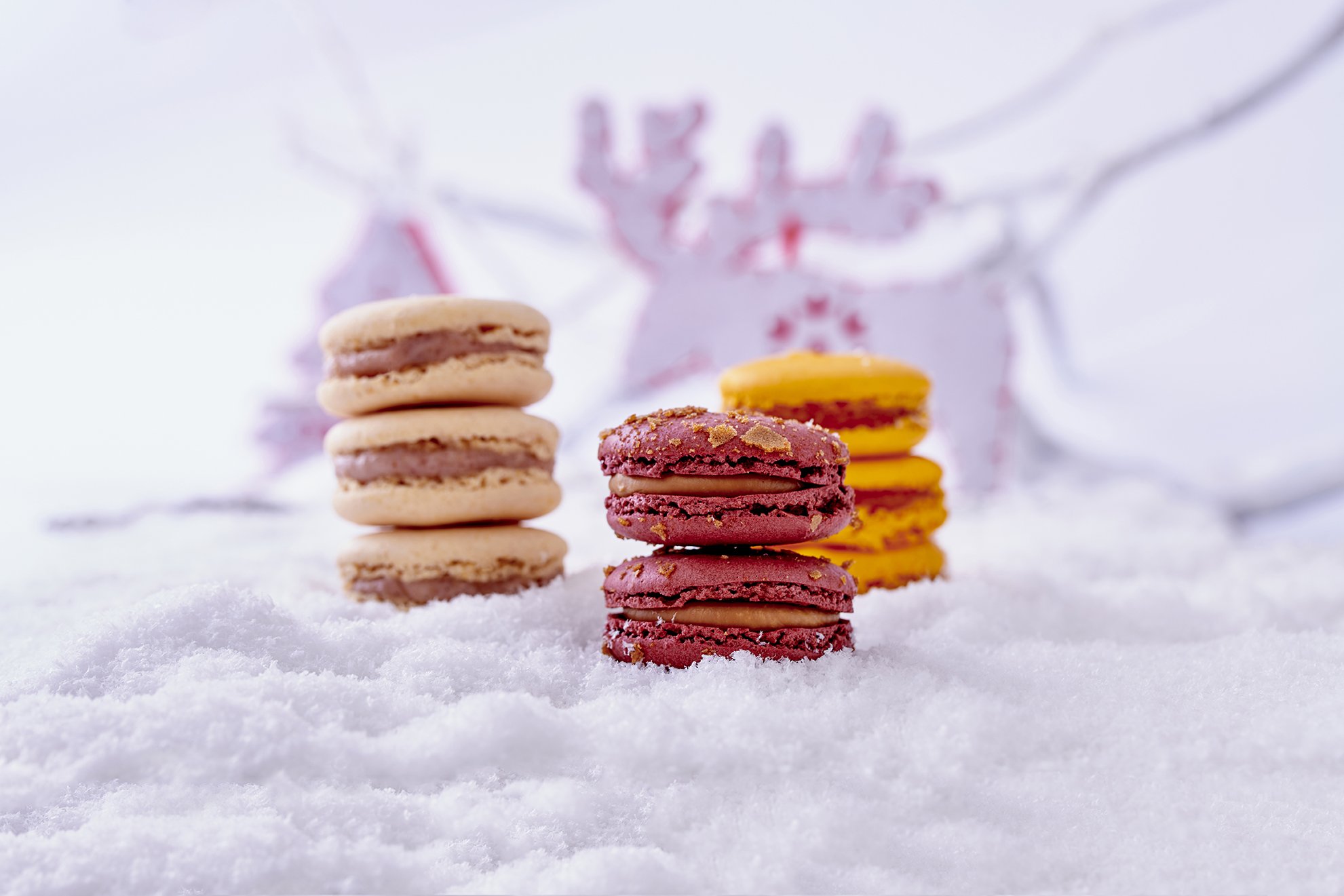 Charlotte Olympia x Ladurée
Charlotte Olympia x Ladurée
Maison Ladurée is pleased to announce a collaboration alongside British luxury shoes and accessories designer, Charlotte Olympia Dellal, where high heels meet high tea.
This exciting partnership presents a delicious macaron and fragrant tea with a taste reminiscent of a glamorous British afternoon tea.
The eight macarons, presented in a box shaped and illustrated as a leopard's head inspired by Charlotte's iconic mascot, has an indulgent chocolate flavour with a hint of Earl Grey tea
highlighting Charlotte's English roots. "It was a fantastic experience going through the process of creating my own tea and macaron and applying my aesthetic to the elegant packaging. I look forward to indulging in my dream teatime collaboration." Charlotte Olympia
To compliment these unique macarons, Maison Ladurée and Charlotte Olympia created a refined but richly flavoursome tea, with a subtle blend of Indian and Chinese black teas flavoured with bergamot, almond and chocolate. The loose tea leaves come in cylindrical box showcasing the leopard surrounded by a beautiful golden spider web design taken from the brands logo.
Available from August 29th 2018 in all Ladurée UK stores. Available online on www.ladurée.co.uk from September 4th 2018. Charlotte Olympia Afternoon Tea available from 1st September until 30th September - served everyday in Harrods and Covent Garden from 11.30am until 6:00pm.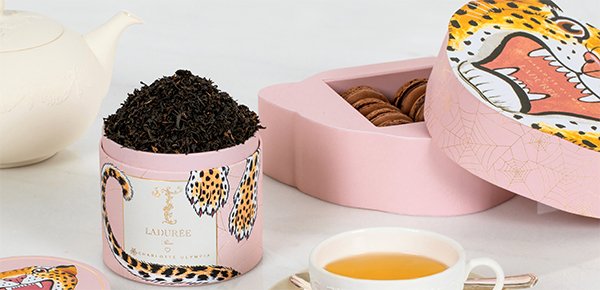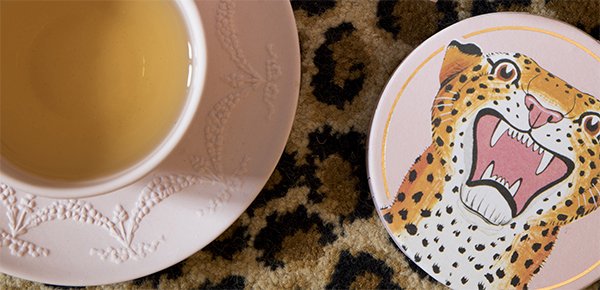 Book a table online with us today !
Book your table online at Ladurée and experience fresh French food in our uniquely designed restaurants  
Ladurée's devoted fans come to our restaurants to taste the sumptuous, melt-in-your-mouth macarons, viennoiseries and pastries baked in the traditional Ladurée style. 
Ladurée is always growing and developing, and though its reputation was built on its macarons and sweet creations, its savoury dishes are also emblematic: omelettes, salads, finger sandwiches, vol-au-vents… each of these classic recipes has been rediscovered and reworked by our Executive Chef Jean Sevegnes. 
Just as with our sweet creations, our savoury food is conceived of as a reinterpretation of French gastronomy's most timeless dishes. The menu changes seasonally and offers simple and delicious cuisine. 
In just a few clicks, book now a dining experience in one of our two Ladurée restaurants: Harrods or Covent Garden. 
Ladurée Harrods : 
Indulge in an exclusive tea salon experience at Ladurée at the world-famous Harrods store. Dine in the stunning marble-clad dining room in view of the beautifully ordered cake counter, and select from a menu of elegant patisserie creations, savouries and Ladurée's famed pastel-hued macarons. 
Ladurée Covent Garden : 
Located at the iconic market building, the venue's pastel-hued interior is a popular draw, where guests can enjoy a menu of perfectly precise macarons, savouries and other elegant patisserie creations. 
To book a table at Ladurée,
select the restaurant you wish to visit
, your party size and the date and time you require. If there is no availability showing, please call directly the restaurants. If you wish to book a table for over 6 people, please call the Sales & Events team at +442089631193 or send an email to salesuk@laduree.com.
We very much look forward to welcoming you at Ladurée.