Saint Pancras Station Opening
Ladurée is pleased to announce the official opening of its Ladurée store at London St Pancras international train station in May 2018.
In addition to Ladurée's iconic macarons, the shop will offer artisanal pastries, mini viennoiseries, candles, tote bags, keyrings and ice cream collections made up of many delicious flavours.
For the first time Ladurée adds modern touches in its shop including geometric tile flooring and marble furniture.
Useful informations : 
Ladurée St Pancras, The Arcade - Lower Level
Euston road, Kings Cross
London N1C 4QP
Opening time : Monday to Saturday : 7.30AM-9.00PM / Sunday : 9.00AM-7.00PM
Contact : 
UK Press Contact - Tomoko Kihara - tomoko@tomokouk.com - 07817854065
Social Media Contact - Camille Hommez - salesuk@laduree.com - 02089631193
Instagram : @LadureeUK
Jean Sevegnes, Ladurée's Executive Chef
Even if Ladurée's biggest endeavours are "sweet", 
the "savoury" has always held a place in our boutiques, particularly in our large restaurant on the Champs-Elysées. 
2016 signals big changes for Ladurée,
 who are no strangers to creative transformation
having courted change numerous times in the past. 
Ladurée is aware of the need to adapt to new gastronomical 
trends, offering a less classic and more novel product
 that is based on health food while still remaining pleasurable and extravagant. 
To write this new creative chapter, we have called upon Jean Sevegnes, whose fidelity and engagement with various esteemed establishments have enabled him to develop both creative and managerial skills. 
He is joining Ladurée as the executive chef, and will be in charge of savoury creation. He hopes to reinvigorate our menus, adding a touch of modernity to each creation, and drawing on new gastronomical trends. These new strands of creation and development will be in place in our Ladurée boutiques, both in France and internationally, by next spr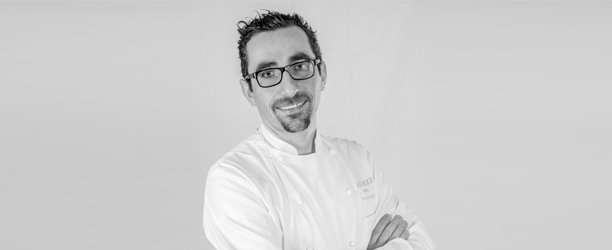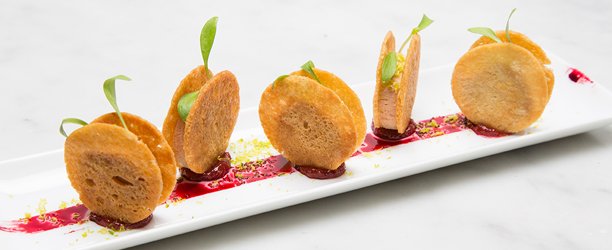 Claire Heitzler,
 Laduree's head of Patisserie Creation
Claire began by undergoing general chef training. She was quickly drawn to her now-speciality: patisserie. To perfect her skills, she joined the team at the prestigious "Troisgros" in Roanne, working as a commis patisserie chef.
 Next, she moved on to work with Georges Blanc in Vonnas,
then Jean-Paul Abadie in Lorient. Her insatiable desire for exploration pushed her to discover new shores, and in 2003 she became the patisserie chef at l'Oranger, London.
 
In 2004, she was contacted by Alain Ducasse with the offer of a new position – patisserie chef in his new restaurant Beige Alain Ducasse Tokyo in Japan. Her world tour continued through 2009, when she moved to the Park Hyatt in Dubai. In 2009, she returned to Paris and undertook the position of patisserie chef
in the legendary Ritz Hotel, working alongside Michel Roth. In 2010 she became the head patisserie chef at Lasserre, managing a team of 6 other chefs.