Book a table online with us today !
Book your table online at Ladurée and experience fresh French food in our uniquely designed restaurants  
Ladurée's devoted fans come to our restaurants to taste the sumptuous, melt-in-your-mouth macarons, viennoiseries and pastries baked in the traditional Ladurée style. 
Ladurée is always growing and developing, and though its reputation was built on its macarons and sweet creations, its savoury dishes are also emblematic: omelettes, salads, finger sandwiches, vol-au-vents… each of these classic recipes has been rediscovered and reworked by our Executive Chef Jean Sevegnes. 
Just as with our sweet creations, our savoury food is conceived of as a reinterpretation of French gastronomy's most timeless dishes. The menu changes seasonally and offers simple and delicious cuisine. 
In just a few clicks, book now a dining experience in one of our two Ladurée restaurants: Harrods or Covent Garden. 
Ladurée Harrods : 
Indulge in an exclusive tea salon experience at Ladurée at the world-famous Harrods store. Dine in the stunning marble-clad dining room in view of the beautifully ordered cake counter, and select from a menu of elegant patisserie creations, savouries and Ladurée's famed pastel-hued macarons. 
Ladurée Covent Garden : 
Located at the iconic market building, the venue's pastel-hued interior is a popular draw, where guests can enjoy a menu of perfectly precise macarons, savouries and other elegant patisserie creations. 
To book a table at Ladurée,
select the restaurant you wish to visit
, your party size and the date and time you require. If there is no availability showing, please call directly the restaurants. If you wish to book a table for over 6 people, please call the Sales & Events team at +442089631193 or send an email to salesuk@laduree.com.
We very much look forward to welcoming you at Ladurée.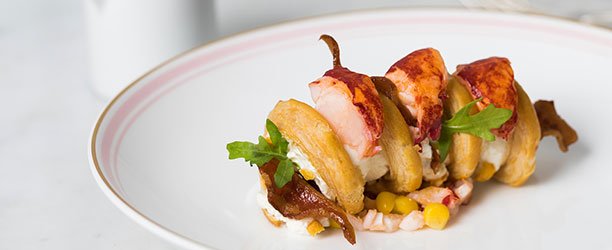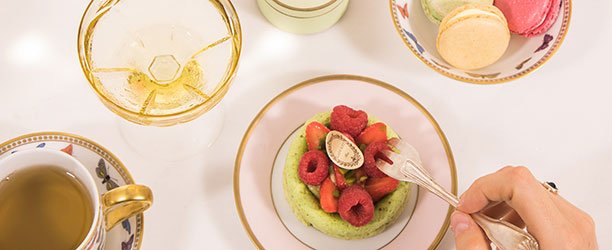 Saint Pancras Station Opening
Ladurée is pleased to announce the official opening of its Ladurée store at London St Pancras international train station in May 2018.
In addition to Ladurée's iconic macarons, the shop will offer artisanal pastries, mini viennoiseries, candles, tote bags, keyrings and ice cream collections made up of many delicious flavours.
For the first time Ladurée adds modern touches in its shop including geometric tile flooring and marble furniture.
Useful informations : 
Ladurée St Pancras, The Arcade - Lower Level
Euston road, Kings Cross
London N1C 4QP
Opening time : Monday to Saturday : 7.30AM-9.00PM / Sunday : 9.00AM-7.00PM
Contact : 
UK Press Contact - Tomoko Kihara - tomoko@tomokouk.com - 07817854065
Social Media Contact - Camille Hommez - salesuk@laduree.com - 02089631193
Instagram : @LadureeUK
The Wedding Gallery
Ladurée is very proud of being part of the wedding gallery, the first ever permanent retail outlet dedicated to the Luxury Wedding industry. 
This will be the destination store in central London from designer dresses and sumptuous venues to wedding cakes. Come and visit us to our showroom which features a marvelous buffet table with the best of our creations: From luxurious macaron pyramids, to our traditional croquembouche or beautiful wedding favour range. 
You can also get inspired by our new personalisation service which enable you to personalise the macaron with the monogram of your choice. 
Ladurée at the wedding gallery 1 Marylebone Road, London NW1 4AQ (At One Marylebone and opposite Great Portland Street Station)
To book an appointment or a for consultation, please contact our sales team: by email 
salesuk @ laduree.com
 or by phone 0208 963 1193.