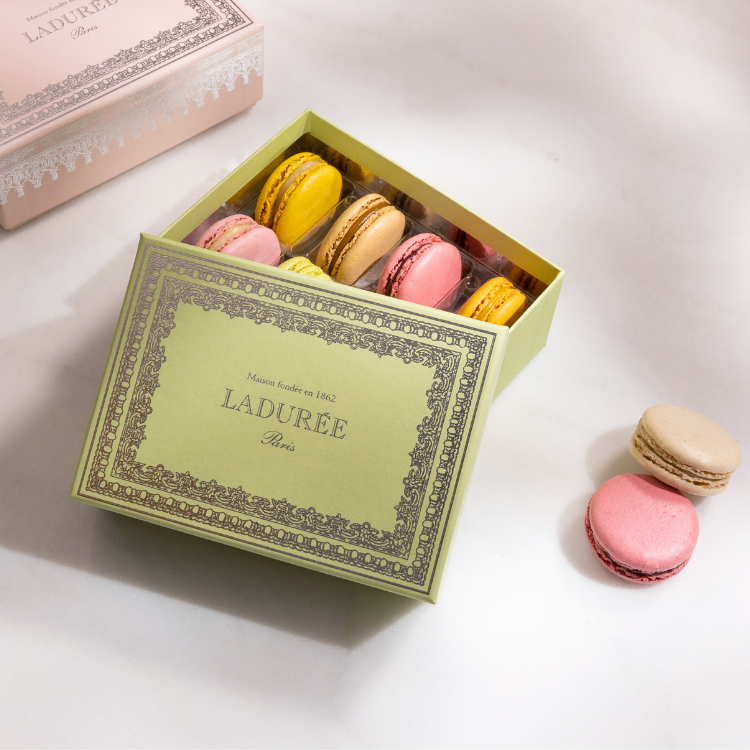 Maison Ladurée x Roseblood
Maison Ladurée is delighted to announce a unique collaboration with Château d'Estoublon. To celebrate the prestige and heritage of Maison Ladurée and Château d'Estoublon, the brands have created an exclusive collection, featuring macarons, sorbets, Roseblood wine, and an exclusive afternoon tea.
Discover our 8 macarons gift box, filled with our exclusive Roseblood flavour, and wearing an elegant sleeve.

Our exclusive Roseblood 8 macarons gift box is available with home delivery.