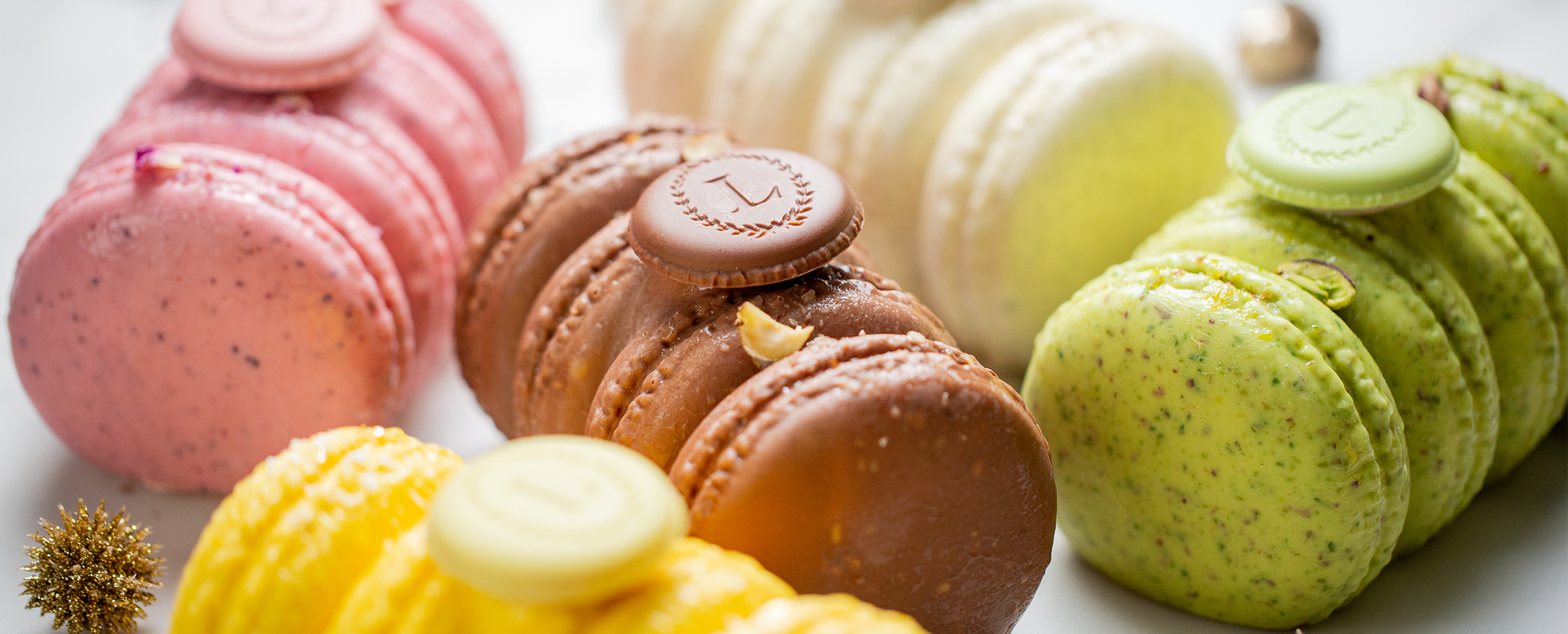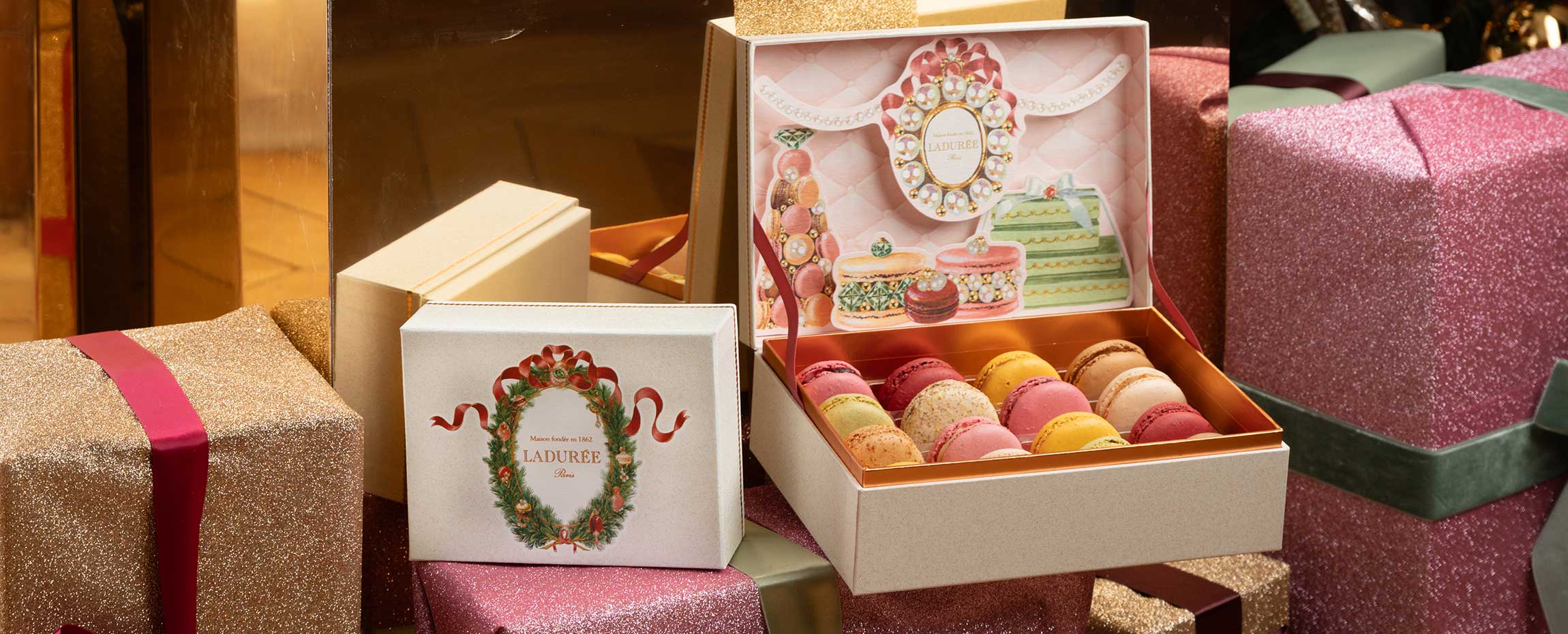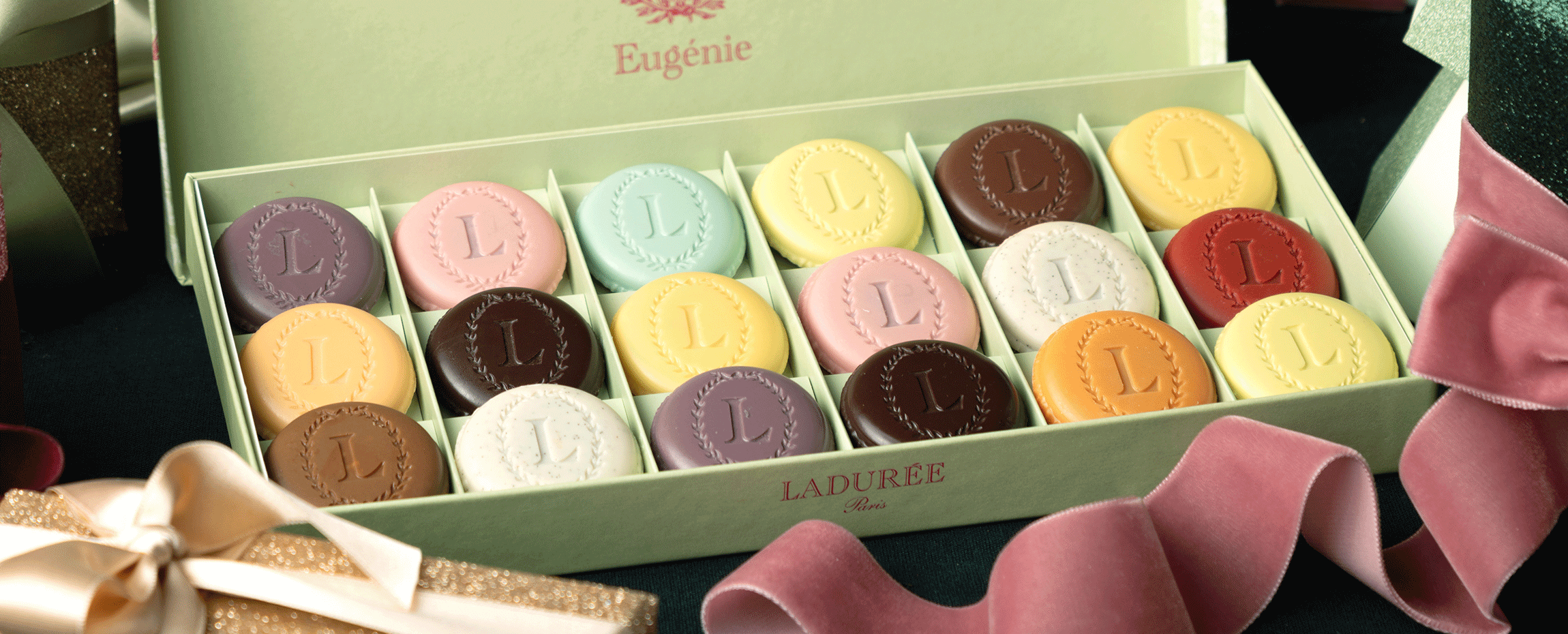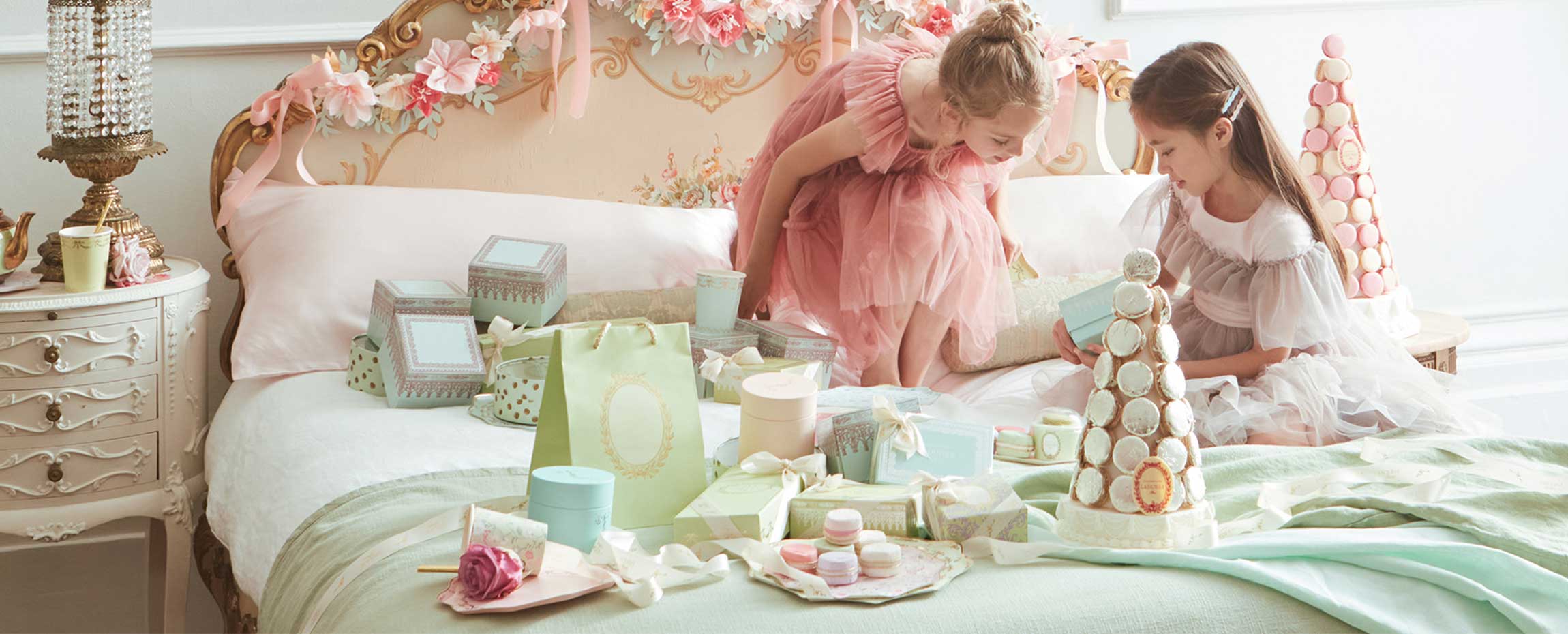 Offer Ladurée
iconic creations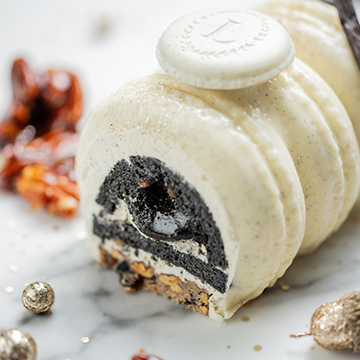 Christmas Logs
A selection of trompe l'oeil logs, available for pre-order only from December 01 for a collection from December 13. 

Pre-order now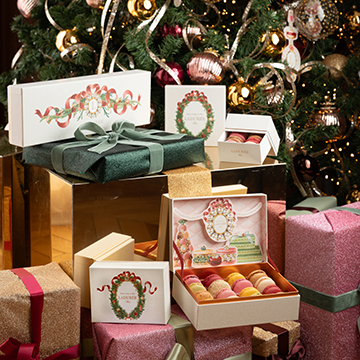 Christmas Collection
This winter, Ladurée's must-have creations are decked out in festive colors and flavours that will sparkle the eyes and delight the taste buds.

Discover
---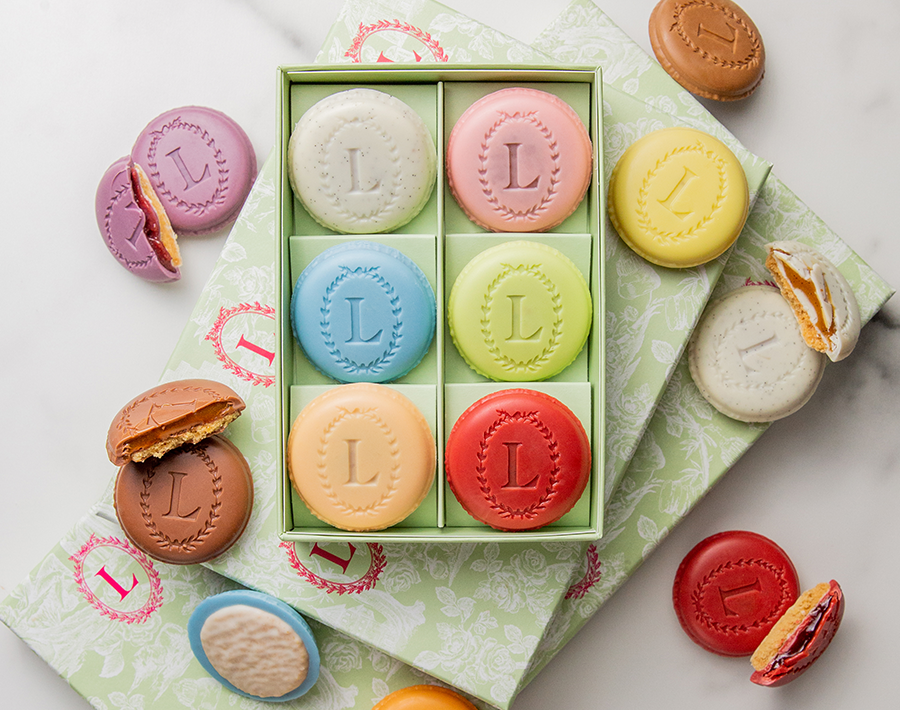 Eugénie, the new delicacy!
A new chapter opens in the history of Ladurée. A new delicacy makes its entrance under the name Eugénie.
Discover Eugénie, an unexpected marriage of textures, with a crunchy cookie, a melting heart and a crunchy chocolate coating.
Available online with UK Delivery & in Ladurée stores. 
Discover
---
Create your own Ladurée Hamper
Share your joyless with our iconic hamper to personnalised with Ladurée. Create yours easily:

Step 1: Select the size and color of the hamper,
Step 2: Add the sweets from a selection of new products and Ladurée emblematics (macarons and delicatessen),
Step 3: In the basket, choose the address, delivery date and write a personalised gift message. 

Available with UK Next Day Complimentary Delivery. 

Create yours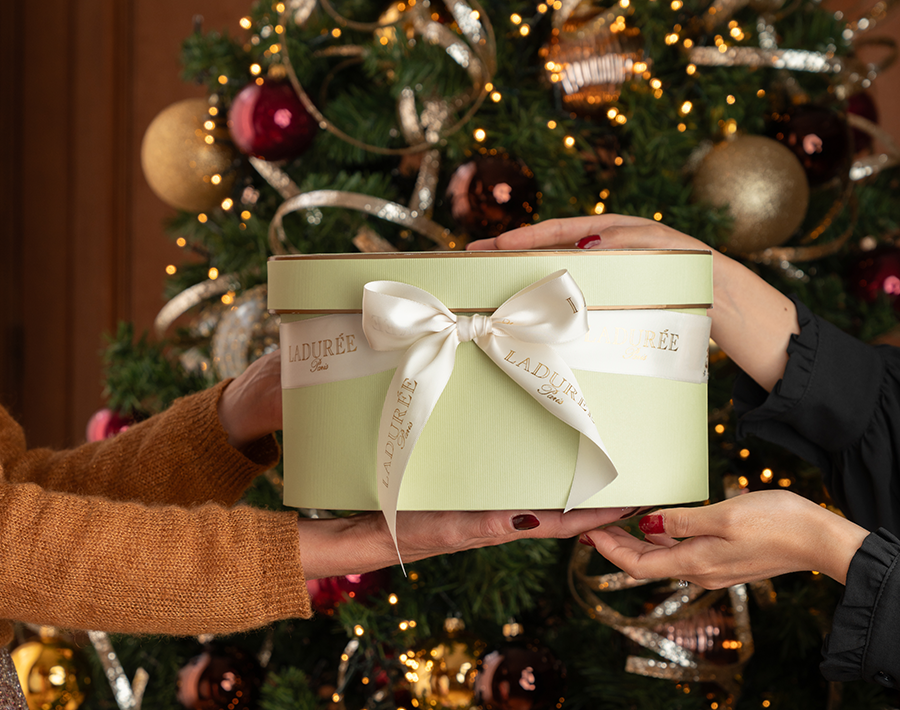 ---
Shops
Our shops and restaurants
Every moment spent in our tea rooms must be a perfect harmony between the pleasure of the eyes and the senses awakening. For an occasion or for pleasure, let yourself be seduced by our assertive style.
Visit us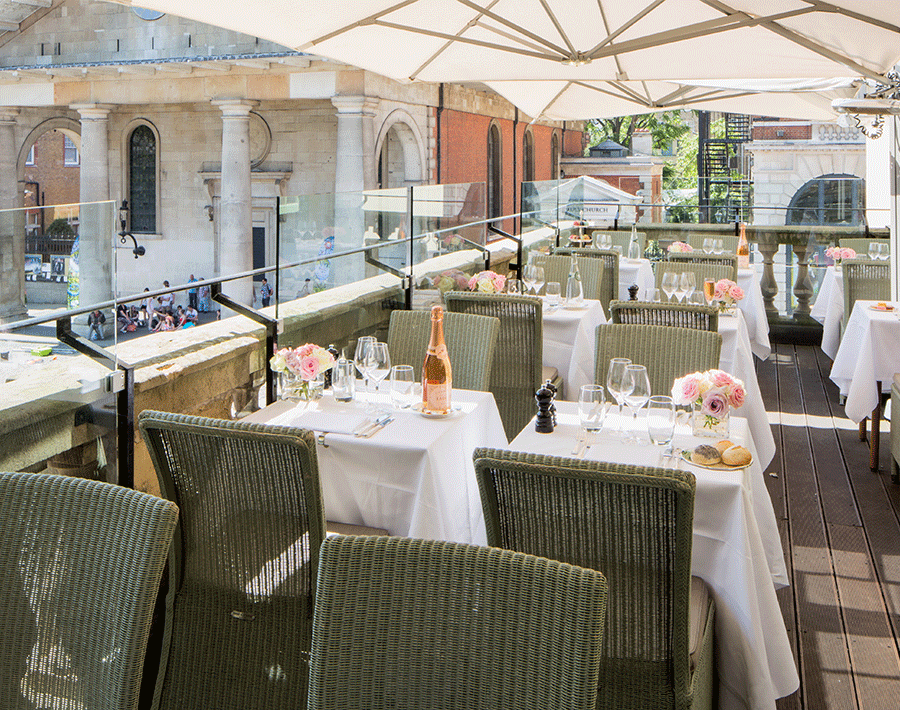 Ladurée London Covent Garden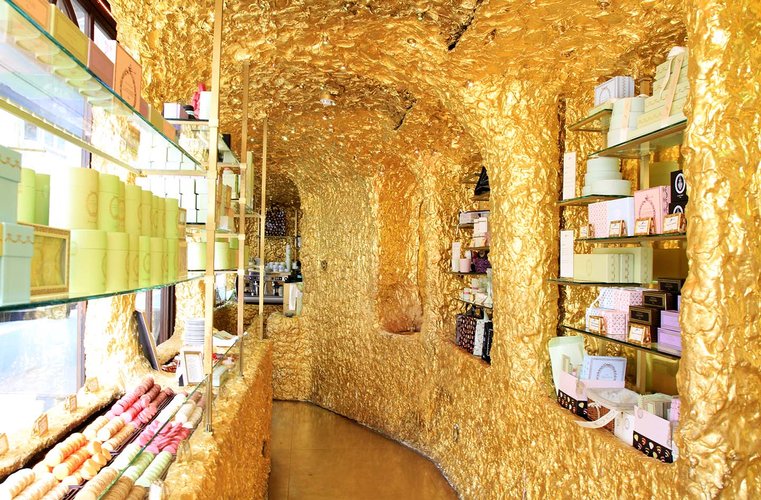 Ladurée London Burlington Arcade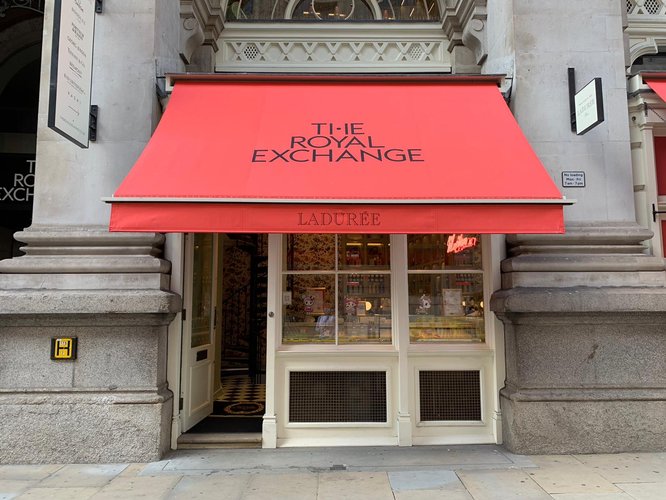 Ladurée Royal Exchange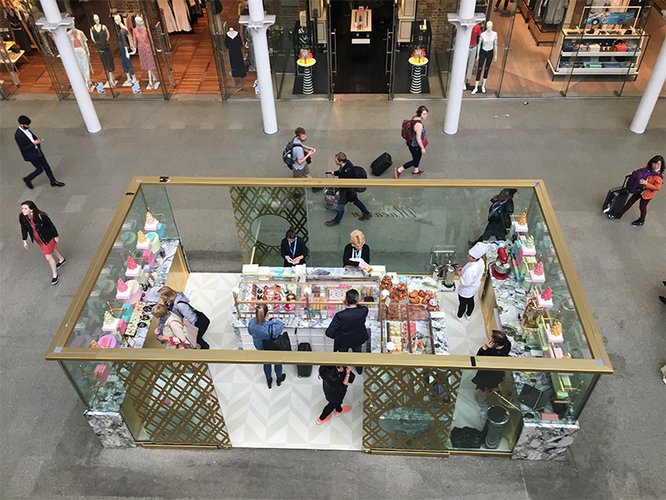 Ladurée St Pancras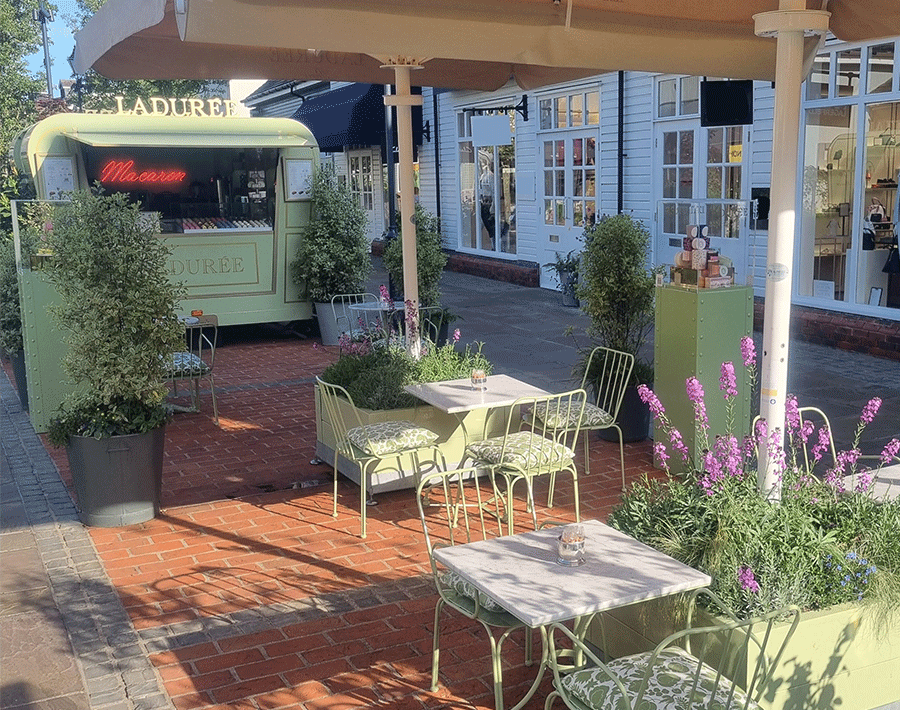 Ladurée Bicester Village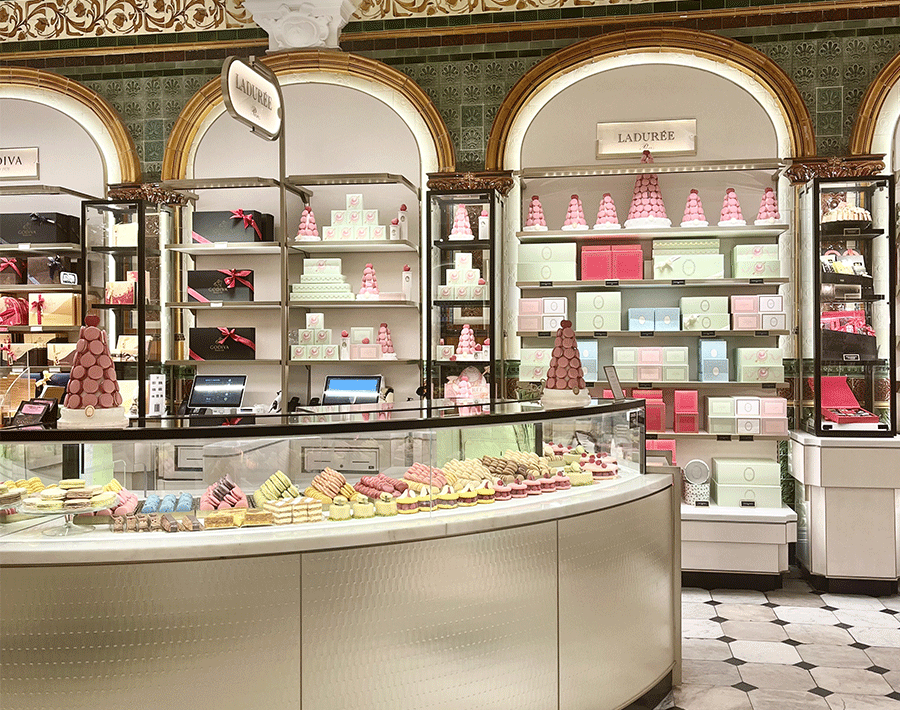 Ladurée London at Harrods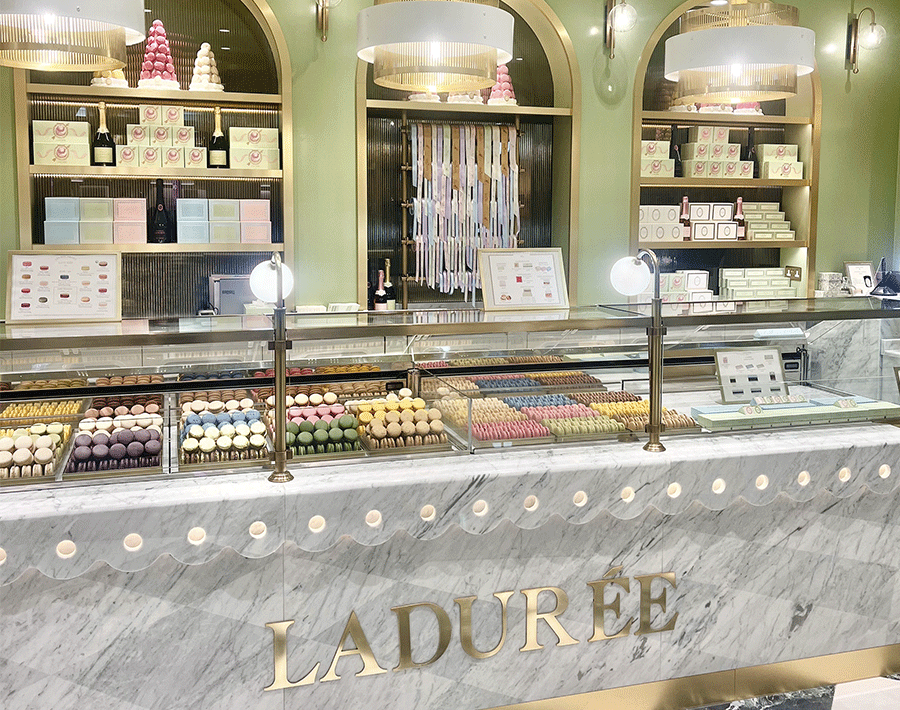 Ladurée Heathrow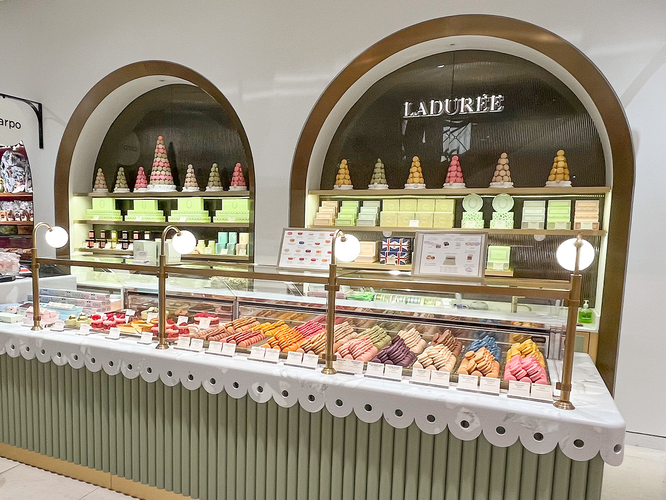 Ladurée at Selfridges London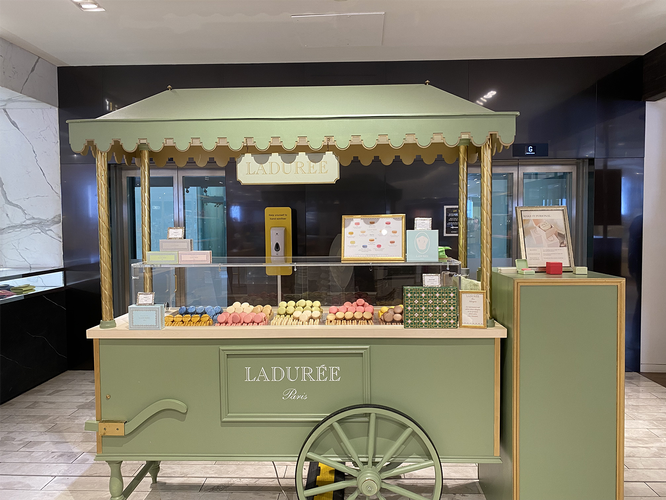 Ladurée at Selfridges Manchester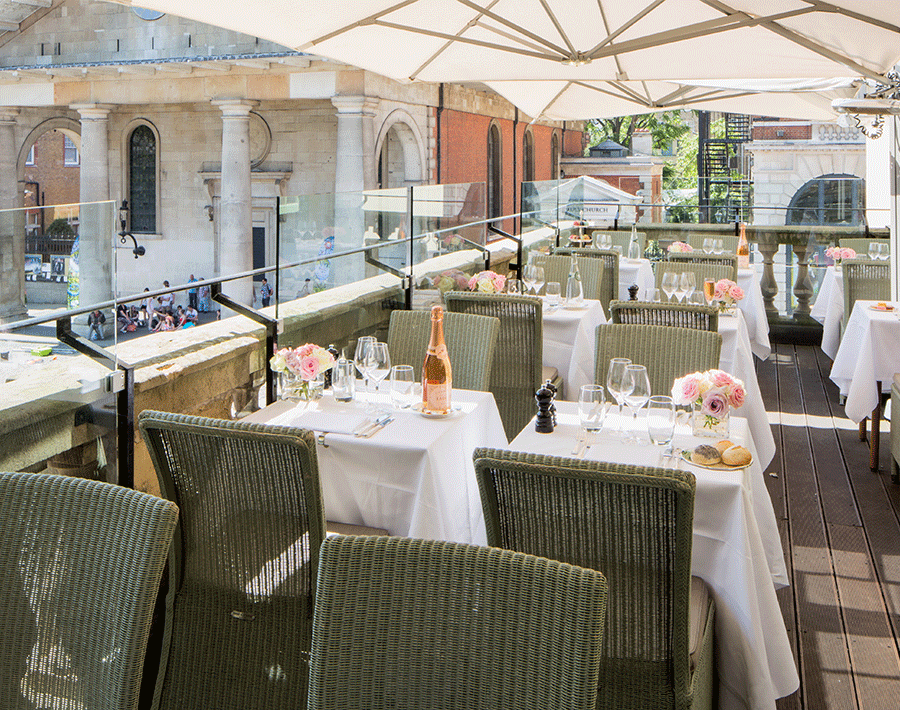 Ladurée London Covent Garden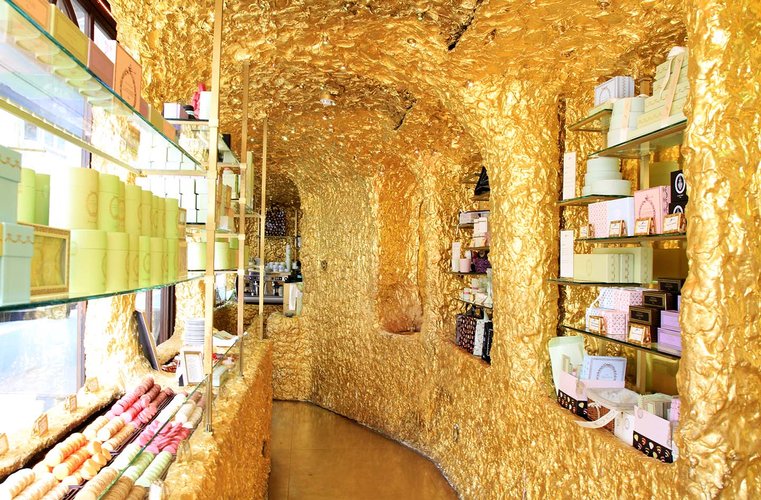 Ladurée London Burlington Arcade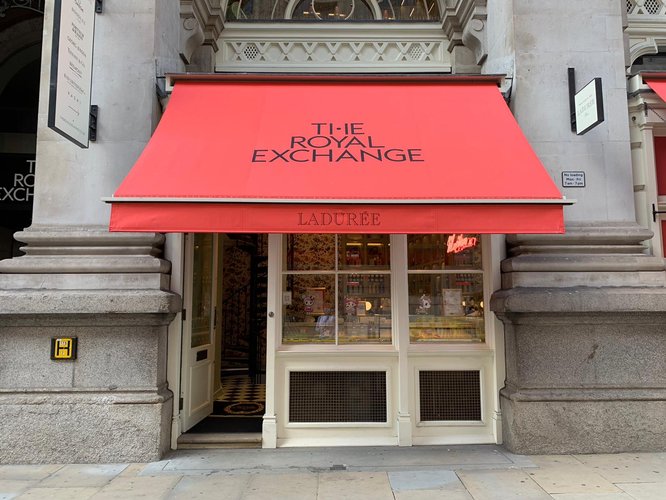 Ladurée Royal Exchange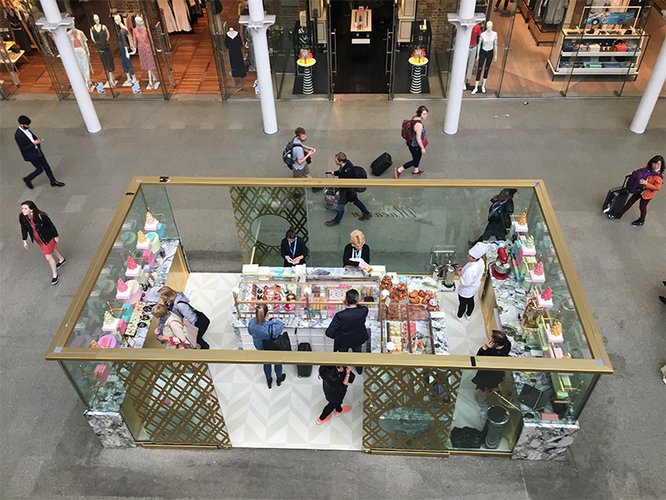 Ladurée St Pancras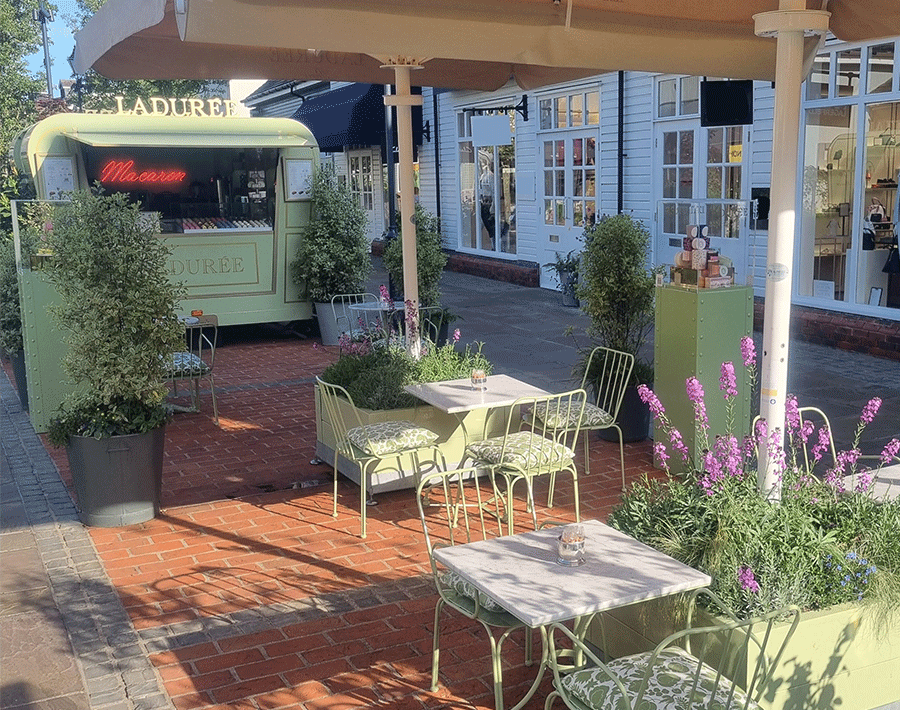 Ladurée Bicester Village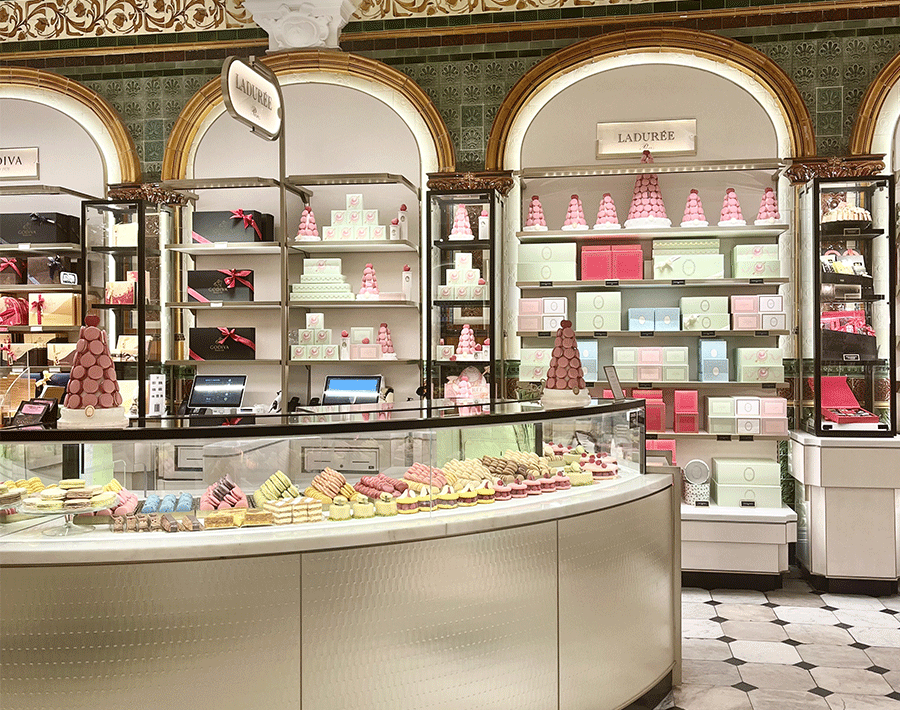 Ladurée London at Harrods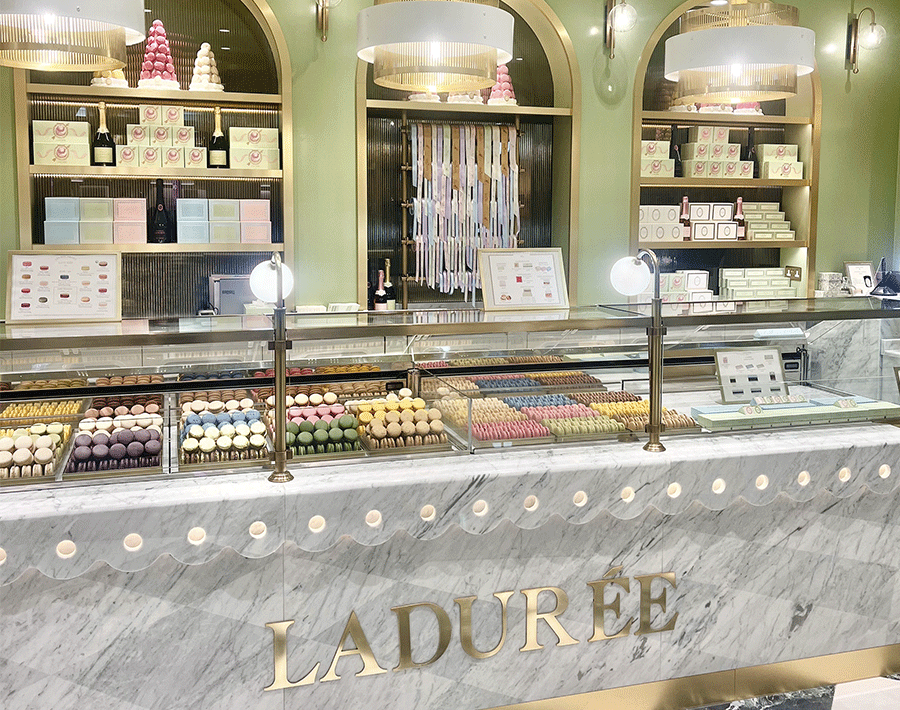 Ladurée Heathrow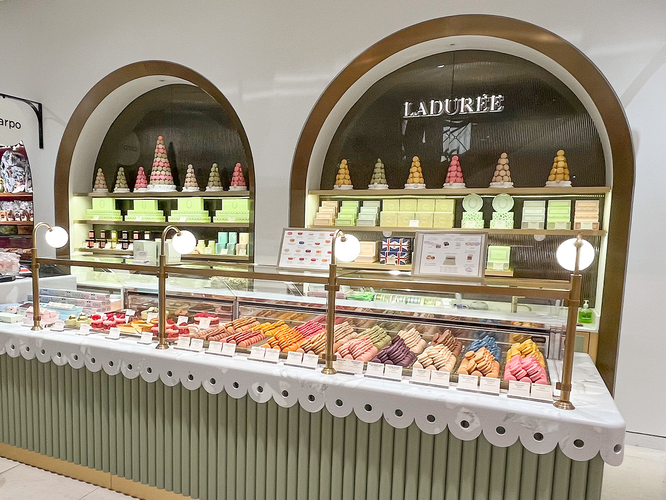 Ladurée at Selfridges London