Ladurée has used its expertise to create a marvellous and exclusive wide range of luxury hampers, corporate gift boxes of macarons, chocolates and delicatessen. Ladurée will help your to select the perfect gift for your corporate clients family and friends to celebrate celebrations.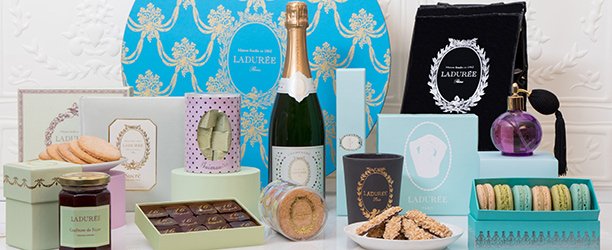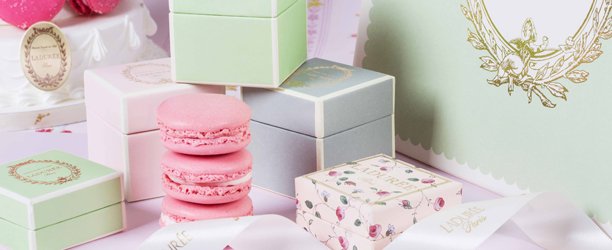 Luxury hampers and macaron gift boxes
Ladurée offers an exclusive and unique range of delightful treats : from chocolate gift boxes, teas, candied chestnuts, jams, marshmallows or caramels.  You can select your hamper from our already made selection or bespoke your own.  Our macarons can be branded with your logo and are beautifully packaged in boxes ranging from 1 to 200 macarons. 
Chocolate gift boxes and delicatessen collection
Ladurée offers a prestigious range of chocolate  and confectionnary gift boxes.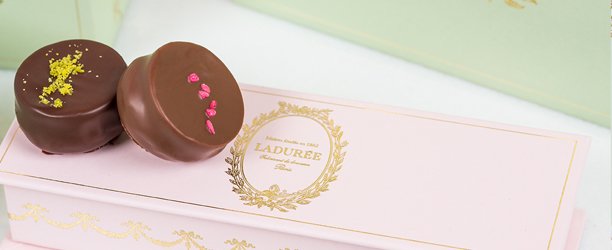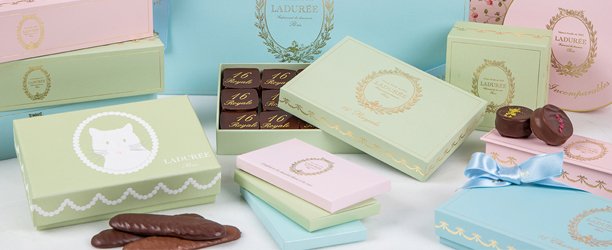 Gift vouchers
What can be better than to offer a "Ladurée gift voucher".
Redeemable on our wide selection of desirable gifts or a Ladurée restaurant / tea room experience.
Our gift voucher are available with retail values of £ 30 or £ 50.


Terms and conditions applicable – Not redeemable at Harrods or online
UK DELIVERY
You can now share the Ladurée experience!
From our traditional Parisian treats to hampers, chocolate or macaron gifts boxes.
Delivery within 1 working day. A courier service is also available within the London area (Zone 1-6 and beyond). Our parcels are trackable. 
Ladurée offers an extensive range of creative personalisation services: our macaron, boxes, ribbons or card message can be personalised with your logo or any message of your choice. Our highly experienced team will advise you on creating the best bespoke gifting option which will exceed your client expectations.

Bespoke gifts
You can print your business's name or logo on our macarons, ribbons, or personalised cards. Ladurée can also create macaron centrepieces in the size, shape, and colours that will best meet the needs of your business, clients, and partners.