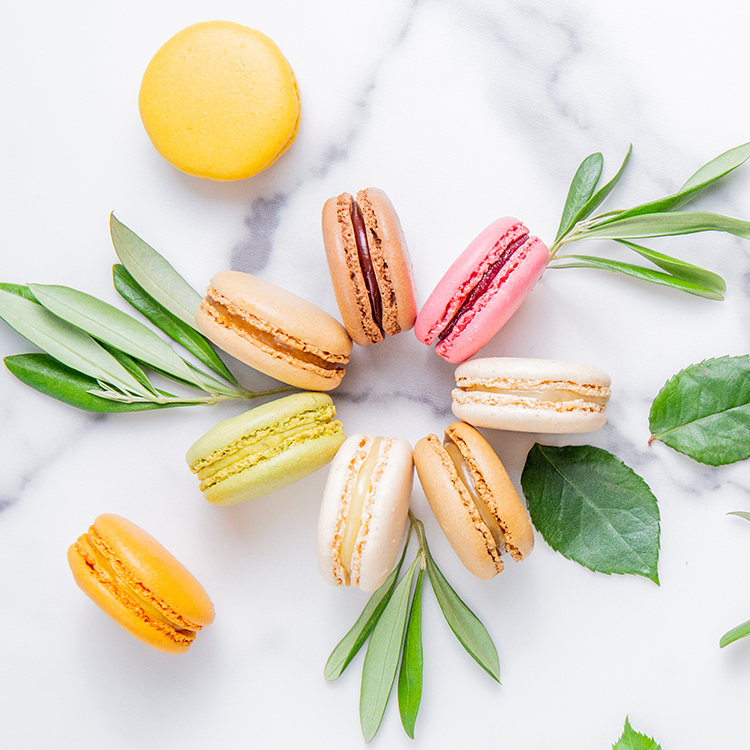 Information and credits
This website is the property of PATISSERIE E LADUREE (the Company) whose registered office is located at 84 avenue d'Iena, 75016 PARIS Cedex - France
Trade and Companies Register No. 572 045 540 
A French SAS (simplified joint-stock company) with capital of €79,833.60 
CNIL registration number 1572613 
Publishing director: Emeline FONTVIELLE
Intellectual property rights attached to the website
The Company's website is an intellectual work protected by French Intellectual Property Law. 
The trademarks, drawings, models, photographs, texts, illustrations, logos, (sequences whether animated or not and with or without sound), graphics, etc. appearing on this website are the exclusive property of LADURÉE or of its subsidiaries, hereinafter referred to as the Company. No right of use can be granted to any of the intellectual property rights appearing on the website. The Company reserves the right to initiate legal proceedings against any infringement of its intellectual property rights. 
Any use, full or partial reproduction/representation, adaptation or modification of the website or of any of its components, of any kind whatsoever, and on any medium whatsoever, is expressly forbidden.
Limitation of liability
The Company shall make every effort to ensure the reliability, the accuracy and the updating of the information provided on its website; however, all of the information accessible via its website is provided on an "as is" basis. The Company gives no express or implicit guarantee and is not responsible for the accuracy or for errors or omissions contained on its website. The user shall bear sole responsibility for the use of such information. 
The Company may not be held liable for any direct or indirect loss or damage, regardless of the cause, origin, nature or consequences thereof, brought about as a result of the access of anyone to the website or of not being able to access it, as well as the use of the website and/or credit given to any item of information coming directly or indirectly from the website. 
The user undertakes not to transmit any information on this website that could incur civil or criminal liability and, in this respect, undertakes not to disclose, via this website, any information that is illegal, contrary to public order or libellous. 
Websites that are external to the Company with a hyperlink to this website are not under the control of the Company, which therefore accepts no responsibility for their content. These links to other websites do not, under any circumstance, constitute an approval or a partnership between the Company and this website, as such other websites are subject to their own conditions of use and privacy protection policies.
Access to the website
The Company reserves the right to modify, terminate, suspend or interrupt access to all or part of the website, including inter alia the content, the functionalities or the hours of availability without prior notice, at any time, for any reason and at its sole discretion. 
Hosting
Google Cloud Platform - 8 Rue de Londres, 75009 Paris – France – +33 (0)1 42 68 53 00
Design and development
Emakina
84 Boulevard Sébastopol
75003 Paris – FRANCE
+33 (0)1 44 54 52 80
www.emakina.fr
Registered Office:
Bâtiment OXO
4, Rue Atlantis Parc d'Ester
87068 Limoges Cédex - FRANCE
+33 (0) 555 35 04 36