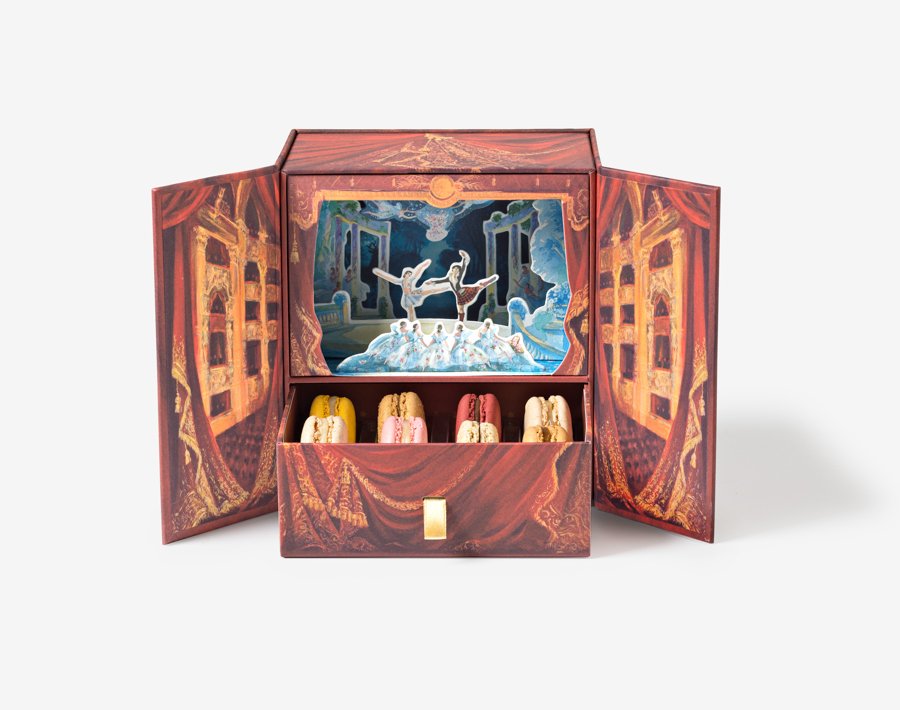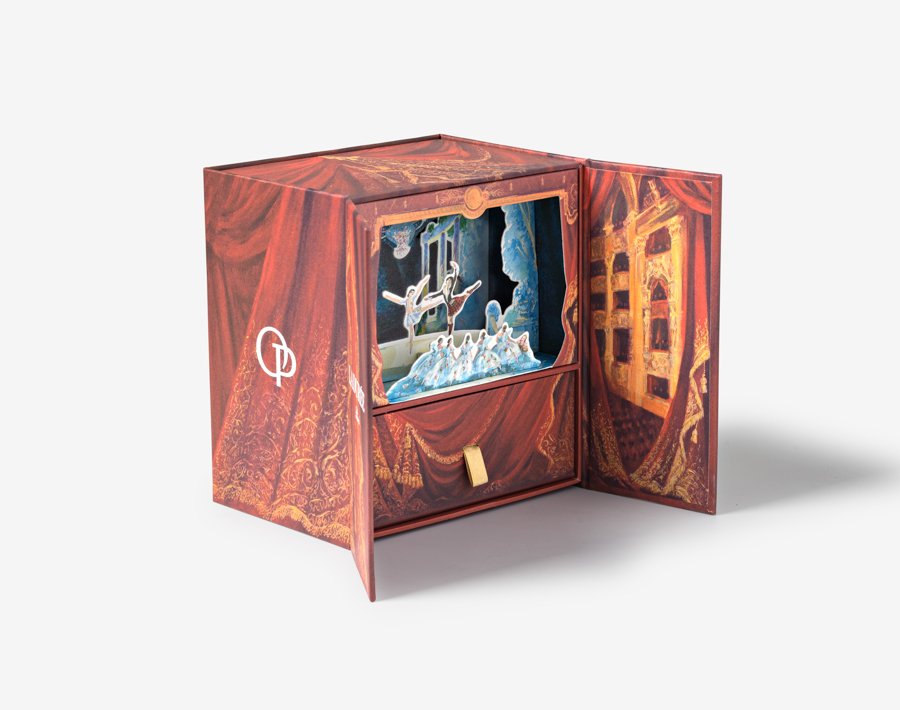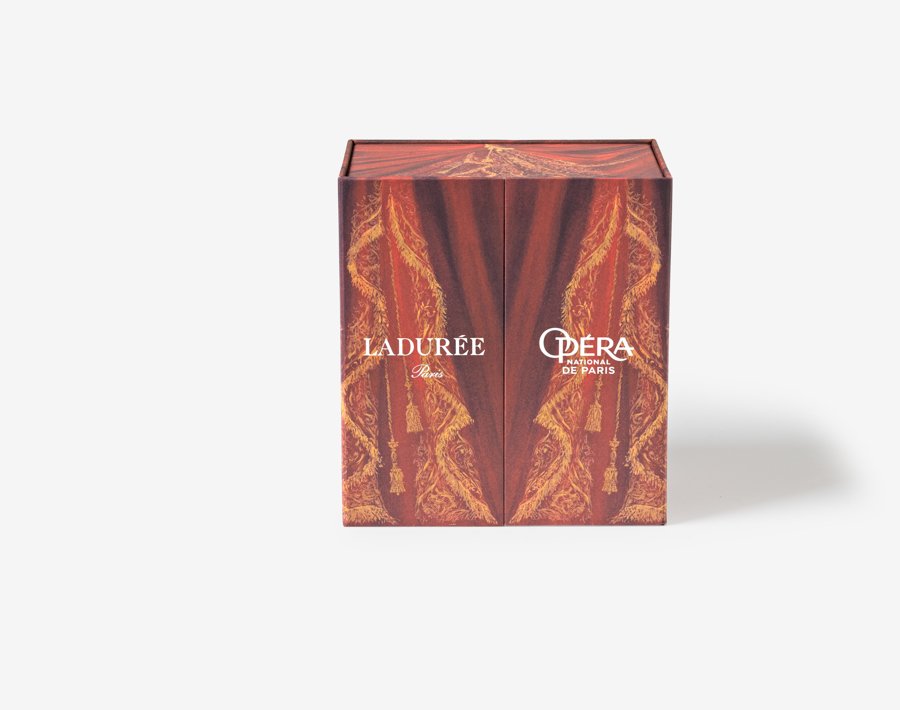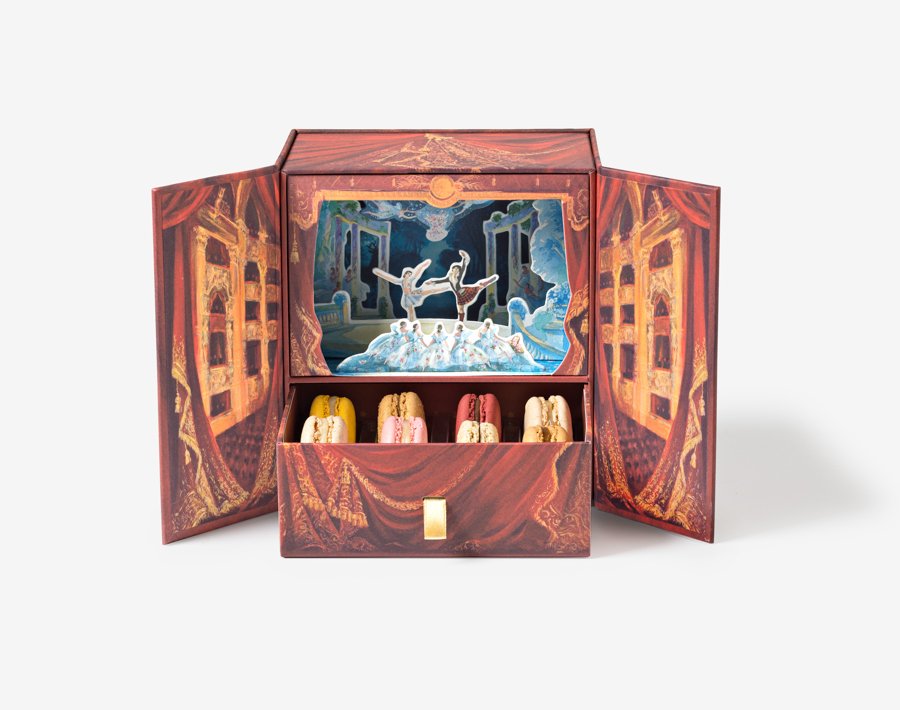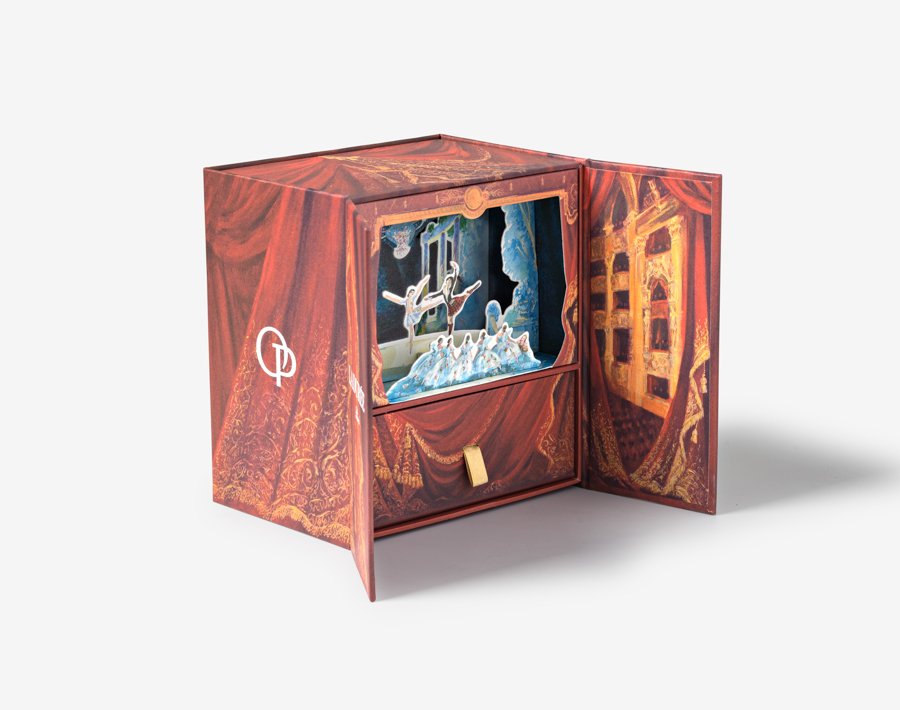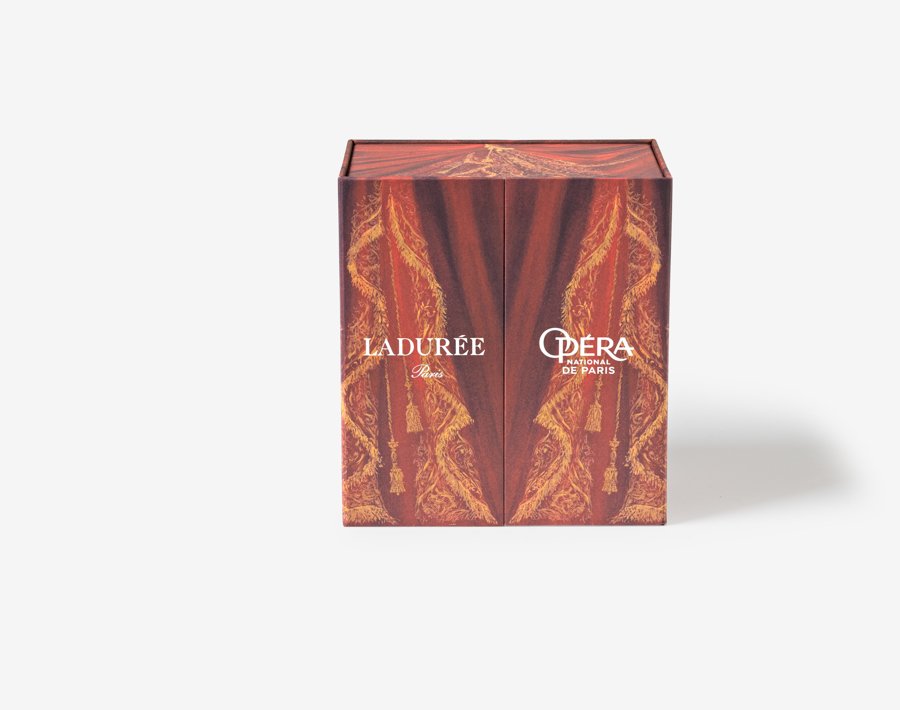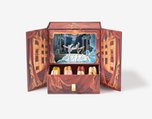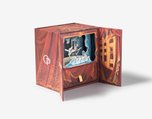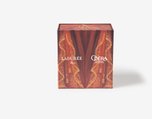 "Ladurée x Paris National Opera" 8 macarons gift box
This winter, Ladurée is paying tribute to culture, and in particular to classical ballet, with a brand new partnership with the Opéra national de Paris. Designed as a miniature stage, this showcase is draped in the legendary curtain of the Palais Garnier. The doors represent the dressing rooms, and in the centre is the couple of lovers, the heroes of the ballet. A drawer opens to reveal the macarons, the highlight of the show, ready to be devoured!
Discover the flavours
Availability planned (= cartBox.shippingCategories.formattedRestockDate =)
The given weight is an average weight, which may vary depending of your selected macarons flavors.
(= macaron.macaron.title =)

x(=macaron.quantity=)
Almond

Fish

Soya

Egg

Milk

Nuts

Hazelnut