10-01-2023 10:00 am
AT THE BEGINNING OF THE YEAR, LADURÉE CELEBRATES LOVE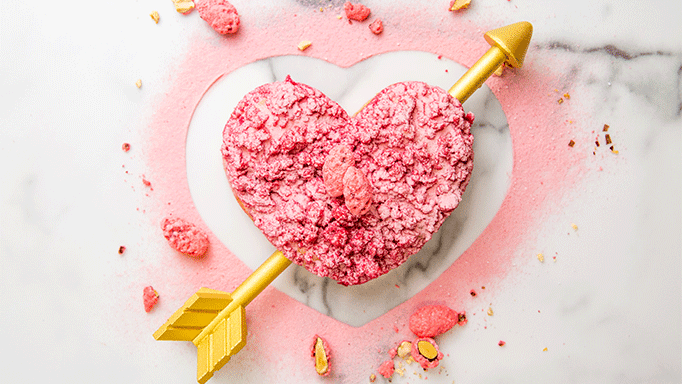 More than ever, we're craving sweet words that are as comforting as a pastry. What is your favorite name for the one you love? Among the signs of affection, for women as well as for men, there is "Mon chou"! Mon chou, mon petit chou, mon chou à la crème... " Chou" is a typically French expression that fits like a glove to Ladurée, a house of high quality delicacies, known for its macarons as well as for its Saint Honorés, its croquembouches, its religieuses, all iconic delicacies made with choux pastry.
This collection is a great declaration of tenderness from Ladurée, on a joyful pop tune, so sweet and so Frenchy.
Yes, this year it's "chou" love!

But it's so "sweet"! To declare your love to your loved one, the essential green Ladurée box has been redesigned, entirely by hand. The delicate friezes of the House are accompanied by a cabbage struck with a golden arrow, symbol of love. Right down to the logo, everything has been handmade for this Valentine's Day box.
It is available in 8 or 12 macaroons (for the most greedy) for a moment of sharing and sweetness for two.

For the flavors: a passion macaron with melilot flower
A macaron flavor for Valentine's Day? Passion of course! Chef Julien Alvarez delights our taste buds with a unique recipe: two pearly red macaroon shells in the shape of a heart hiding a passion and Melilot flower filling.

The personalized "I love you" macaron
Declare your love in the most gourmet way possible with our iconic vanilla macaron printed with an "I love you".

Romantic pastries
And to celebrate love, Ladurée's heart-shaped brioche, topped with generous slivers of pink pralines, will be the ideal companion for breakfasts and snacks.