01-01-2023 10:00 am
Epiphany at Ladurée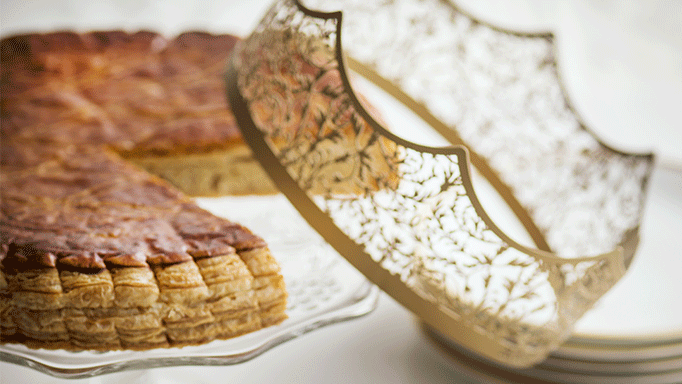 To celebrate Epiphany and perpetuate this winter tradition, Maison Ladurée and its Chef Julien Alvarez unveil a galette full of surprises.

The traditional galette des rois gets a crunchy and tasty twist by combining two great pastry classics: the soft Basque cake and the classic flaky pastry; all topped with a generous almond and pistachio cream, the two star ingredients of Ladurée. And the cherry on the cake is the delicate hint of orange blossom, another Ladurée signature, to awaken the taste buds.

An explosion of flavors and a subtle play of textures are at the rendezvous, it is an inspired pastry chef who has imagined this spiral of flaky brioche dotted with pistachio slivers, which hides a creamy praline in its heart. A surprising and comforting galette revisited by Julien Alvarez. As is the custom, a bean is hidden in each Ladurée cake. Macaroon or Ispahan, all that remains is to discover which of these icons of the Ladurée will join your collection.