12-04-2022 02:51 pm
Ladurée: 2022 Easter Collection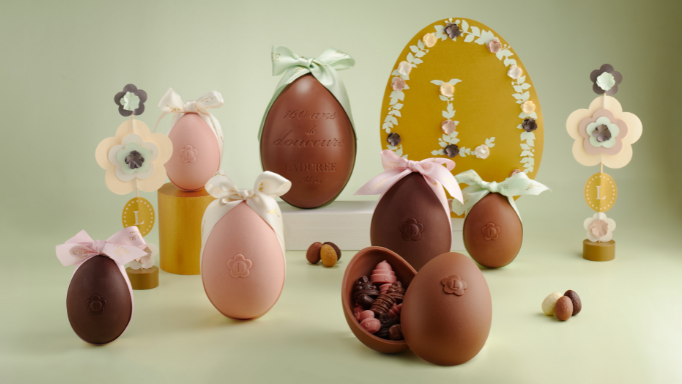 Easter is a not-to-be-missed moment of the year for families to gather and delight in chocolates treats. This year, children and parents will enjoy Ladurée's Collection, which sublimates Easter's classics with the Ladurée touch. It is also a wonderful opportunity to discover the Anniversary egg, made to celebrate
Ladurée's 160th anniversary.

Dark, milk or white chocolate? This year, therewill be something for all tastes and all ages. For chocolate lovers, dark chocolate is 62% cocoa with a powerful taste, featuring fine notes of spices and tannins. More regressive, the 35% cocoa milk chocolate offers tasty caramel, smooth and slightly cocoalike: a consensual chocolate that will please young gourmets as well as the most refined palates. Finally, the 100% natural pink-tinted white chocolate mouldings will bring a touch of colour to this collection.