06-04-2022 02:55 pm
Ladurée x Casa Lopez: special edition for the 160 years of Maison Ladurée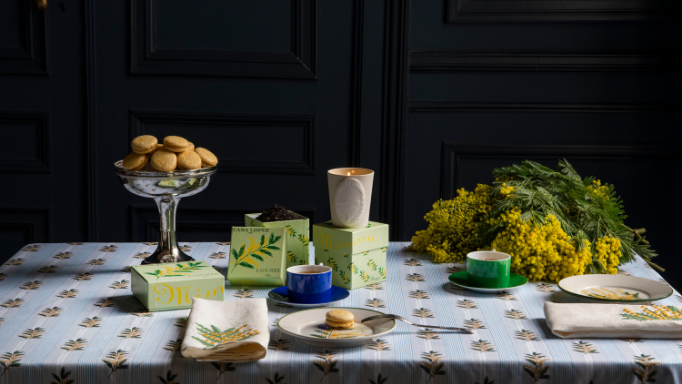 To celebrate its 160th anniversary, Maison Ladurée has chosen to partner with French brands who shared values, including Casa Lopez.
"This partnership, which honors us, is based on a similarity of values and aesthetic approach; each of us, in our own way, defends a certain art of living and entertaining in the French way," explains Pierre Sauvage, founder of Casa Lopez.

Since its creation in 1862, on rue Royale, the Ladurée bakery has developed while respecting its heritage. From pastry shop to tea room to restaurant, it has always taken extreme care of both the content and the container. Thanks to this quest for excellence, the brand with the emblematic macarons, nestled in pastel-colored boxes, has established itself across the globe.
Although a younger company, Casa Lopez, founded in 1983, is doing the same and is constantly reinventing itself while remaining faithful to the classics that are the basis of its success. With this same desire for excellence, Casa Lopez is growing while maintaining the style and soul of its collections, which are the foundation of the brand's personality.

To illustrate this obvious alliance, Maison Ladurée and Casa Lopez have chosen to highlight the Mimosa. The Mimosa, the totem flower of Casa Lopez, which decorates plates and fabrics with it, here in branches with decorative gold balls, adorns the three celadon containers, one for the tea, the other for the candle and the third for the box of eight macarons.
These three gourmet and olfactory creations are a special edition and are sold in Ladurée stores in 12 countries, including France. They are based on the delicious, sweet and gourmet floral scent of the Mimosa. Whether you savor it, smell it or taste it, the Mimosa in its three forms brings the sunshine wherever it is bought, wherever it is offered.