13-04-2023 12:00 am
Plaisirs Glacés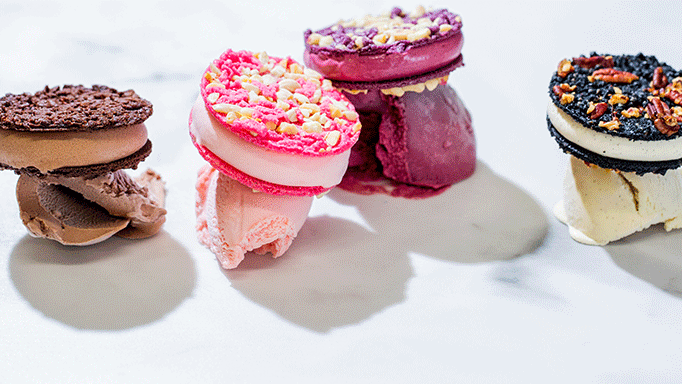 Frozen treats to enjoy on a lovely shady terrace or on a delicious summer's evening!

Julien Alvarez, the company's Head Pastry Chef, has come up with a new way to enjoy ice cream: two crunchy almond shortbreads (gluten-free) encasing a creamy ice cream with a surprisingly melting centre.

Five recipes have been created: Chocolate, Blackcurrant Violet, Vanilla Pecan and Ispahan.

During your sunny strolls, take a refreshing break in our Ladurée boutiques with Click&Collect.